Masthead Marketing was formed in the summer of 2012, as Joe Mastrangelo explored creative options. As a brand strategy and marketing consultant, Joe was regularly asked to share his experience, skills and knowledge with an increasingly diverse client base. To best serve those clients, Joe started his own company and has since moved from strength to strength.
About Joe Mastrangelo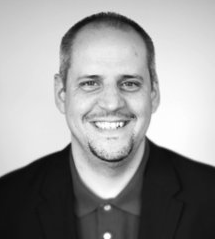 Joe Mastrangelo is a marketing executive with a broad range of agency, consulting and client-side experiences. He currently runs Masthead Marketing, a small marketing consultancy that is focused on brand and digital strategy.
Prior to Masthead, Joe ran strategy for the digital connection agency Band Digital, where he collaborated with his clients to develop digital marketing plans that were built upon the insights that were derived through Band's development of digital personas.
Prior to joining Band Digital, Joe was with Accenture in its Customer Strategy Development practice. At Accenture, Joe worked with pharmaceutical clients to build their marketing and new product launch strategies. He also introduced an approach to idea generation that leveraged Web 2.0 technologies to generate, enhance and ultimately harvest ideas benefited Accenture and its clients.
Before serving with Accenture, Joe was a Product Director with Johnson & Johnson where he was responsible for two launches of new Acuvue contact lenses. He also has marketing experience with Dial where he helped guide Purex laundry detergent to the #2 position in the category. Joe started in marketing at Bayer where he worked on new launches for Alka-Seltzer, Alka-Seltzer Plus, Flintstones vitamins and Midol.
Joe received his MBA from Rutgers University and is a member of a variety of industry associations including the Philadelphia chapter of the American Marketing Association.